Account and project creation
Create a dcupl Console account and a new project. Don't worry, no credit card or personal information - except your email address to register/sign in - is required to complete this introduction and all the tutorials.
Create an account​
Go to https://console.dcupl.com/start/register and create your account.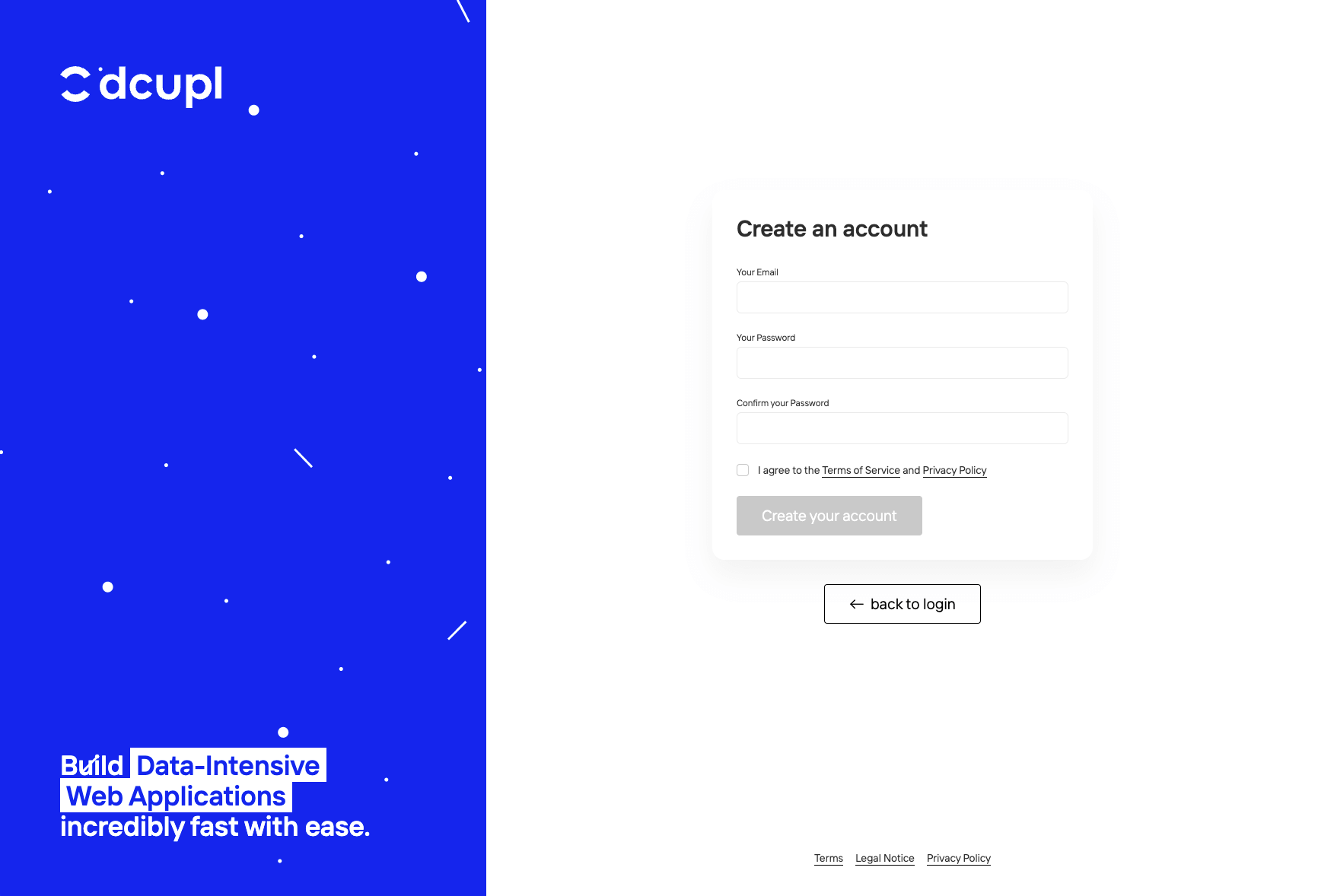 Create a project​
After you have registered you can create a new free dcupl project. Since you can create as many as you like 💪, you are already set for the next tutorials and private or enterprise projects.
Choose an appropriate title for your project and move on to the next step - Connecting your local workspace with the Console project.
tip
Join a demo applications​
You can also checkout on the projects dashboard our demo applications covering various topics like Fashion Products and Transfermakt data